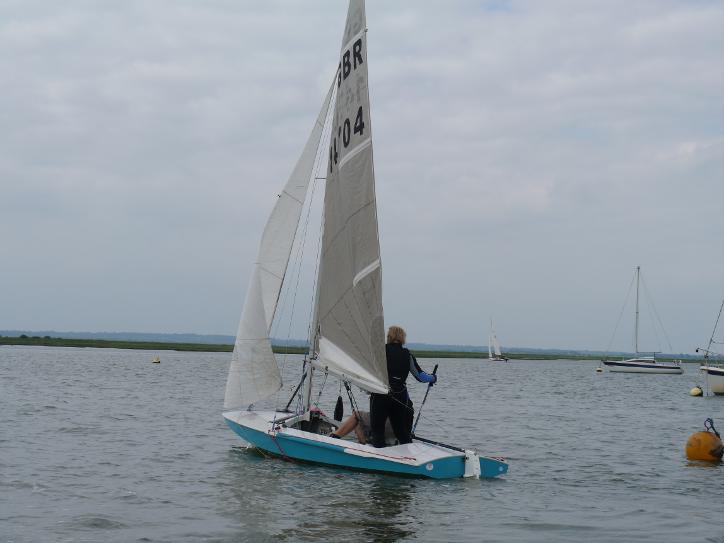 The Club caters for all types of dinghy sailing and accepts any boat recognised by the RYA and with RYA handicap. Classes of boats sailed at HBSC include Laser, Solo, Supernova single hander's, Wayfarers, Kestrels, GP14's and Mirrors for family sailors plus Fireball, Merlin Rockets and Catamarans for the more energetic and racing members.


The club has storage facilities for up to 180 dingies.
Individual and group training sessions are arranged to suit the needs of members.
During the year a number of day sails in company are arranged.
HBSC has an ideal sheltered bay for sailing dinghies, windsurfers and Kayaks on tide waters. For Non Members the club has a Day Sailing ticket which can be obtained from the club bar. So if you are a pond sailor and would like to try open water, check our programme to see the clubs opening times.
We also have great grounds to camp over a weekend on a prearranged appointment. Click here for more information on the Day Sailing ticket.