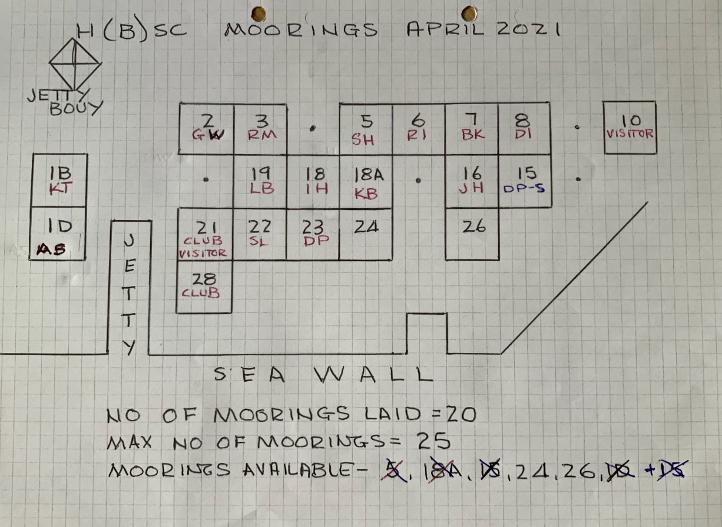 Club Moorings
The club has space for up to 25 moorings in the bay adjacent to the club land.
These moorings are suitable for lifting keel and shallow draft boats up to 28ft and 2.5 tonne. In addition to sailing cruisers the club permits non-sailing motorised cruisers (displacement hull craft) to use the moorings subject to committee approval.
The moorings give 1M of water depth 2 hours either side of high water, when the tide is out the boat will sit on the soft "Blackwater" mud.
Moorings are allocated to suit the boat that they are to hold. Generally boats are on the moorings from mid March to November.
Boats with trailers having a total weight of under 3 tonnes can be recovered via the club jetty using the club winch, larger boats can be recovered by the local marina slipway.
Winter storage is available for all boats in the club grounds.
For more information please contact:
Rod Martin (Cruising Secretary) - see Committee details
Email: HBSCcommittee@gmail.com